#welcome-village-section row-start col-sm-6 heading row-end standard-section
A hands-on experience
The Village is a hive of activity. There's more than 100 of the world's leading and emerging technology brands, including Telstra, ready to give you a hands-on experience with world-class solutions and services. It's where you'll meet with experts from Telstra and our partners, to discuss new opportunities and explore how technology can do wonders for your business and your customers.
row-end col-sm-6 right-column
#village-row-2-section row-start col-sm-6 heading row-end standard-section tfoot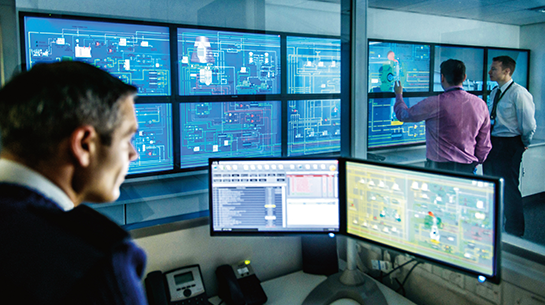 row-end col-sm-6 thead right-column
The Network Centre
The Network Centre will be packed with technology to help you experience the possibilities of our networks. From interactive touchscreens that visualise the traffic managed by Telstra every day, to 3D-printed functional IoT devices that highlight the possibilities of Telstra's Developer APIs.
You'll also get an exclusive look into our high-security Telstra Global Operations Centre and experience the real potential of 5G, as we showcase live speed tests, high-end gaming on 5G, an Audi R8 touring car fitted with sensors, drones and more.
#village-row-3-section row-start col-sm-6 heading row-end standard-section
The Shop
This year, for the first time at Telstra Vantage™, we'll have a fully operational Telstra store onsite called 'The Shop'. It's a chance for you to explore, try and buy the latest in telecommunications from the world's leading brands. It's also a fantastic opportunity to experience the exciting new Telstra retail environment – and get hands on with a range of Telstra products and services.
To discover how the power of the Telstra network and the latest technology can enable you to do wonders, drop into The Shop at Telstra Vantage™ 2018.
row-end col-sm-6 right-column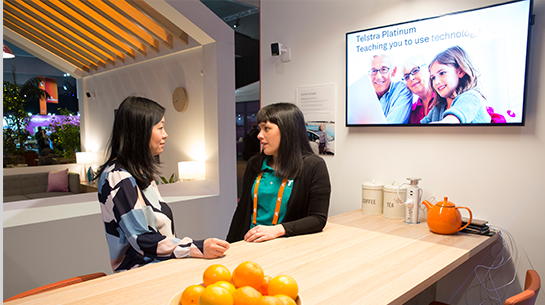 #village-toggles-section row-start col-md-12 row-end standard-section village-toggles-section
From startups to superstars
Some of our exhibitors are household names, others you may never have heard of. But they all have a few very important things in common. Firstly, like us, they're technology optimists who believe technology is changing the world for the better. Secondly, they want to help you harness the power of technology to grow your business.
Telstra World

Optimise your IT
Organisations shouldn't be constrained by technology; it should help you move faster and adapt to change so your business thrives. We work with you to maximise the performance of your existing applications and integrate new technology solutions so you can scale, grow and innovate.

Includes: Multi cloud, cloud networking, dynamic networks, cloud & network consulting

Reach global markets
Our connectivity and technology solutions enable you to reach global markets, ensuring you can confidently connect with customers, suppliers and partners.

Includes: Global connectivity, data centres, consulting solutions

Secure your business
In today's cloud-served, mobile-consumed world, security is not just an IT issue, it is a business priority. We help you navigate the complexities of your security landscape, so you can confidently protect your brand and strengthen the trust of your customers and partners.

Includes: Security consulting, security managed services, security products

Liberate your workforce
To achieve great things your team needs to be able to collaborate and act in the moment. We can help by giving them the right tools, so they can seize every opportunity.

Includes: Collaboration, packaged & custom apps, mobile workspace, Future Ways of Working (FWOW)

Create transformative innovation
Together, we can harness the best ideas, partnerships and new technologies to allow your organisation to challenge the status quo and set you apart.

Includes: IoT / analytics, industry solutions, mobile apps

Platinum

Cisco is the worldwide leader in IT, networking, security and collaboration. Our people, products and strategic partnership with Telstra, help Australian companies of all sizes transform how they connect, communicate, and collaborate. We bring the technology to help you stay ahead of your competitors and work with you to co-create solutions to address your most pressing business challenges today.

Samsung Electronics is committed to inspiring the world and creating the future through innovative technologies, products and design that enrich people's lives and contribute to society. We share in the vision of a fully open, intelligent and connected world. We recognise our responsibility as a creative leader, and dedicate our efforts and resources to offering new values to the industry and all our customers, while sharing the values of our employees and partners.